Unconditional Healing: Holding a Sacred View During Uncertain Times
Led By: Jeff Rubin and Dan Cayer
Suggested Donation: $450
Friday, 1 November – Sunday, 3 November 2019
dversity Exposes the Uncertainty That is Always With Us
As such, it presents an opportunity for developing bravery, wisdom and compassion for oneself and others. Uncertainty about health, career, relationships, or even our planet helps us to differentiate the essential from the superficial in our lives. We can awaken and transform even in the midst of dire circumstances.
Join this autumn retreat in the Hudson Valley which draws on meditation practice, the Alexander Technique, group reflection, discussion, and support. In this workshop, we will learn:
-A time-honored meditation practice that synchronizes mind and body.
-How to move forward through the challenge of uncertainty and ambiguity.
-How to work with stress in the body as an indicator of where we are stuck.
-How to reduce our suffering when facing difficult or intractable situations.
-A practice that strengthens loving-kindness toward ourselves and cultivates wisdom in daily life.
Who Is This for?
Unconditional Healing has long been a valuable resource and community for individuals dealing with health crises, serious adversity, and major life transitions. Additionally, Jeff and Dan especially welcome caregivers and partners of individuals who are ill, disabled, or facing a major life challenge. Too often caregivers, who invariably shoulder their burden in isolation, aren't afforded the opportunity to express their feelings, practice self-care, and include themselves on a path of healing and self-acceptance. We recognize that caregivers are inextricably linked to the individuals under their care and are subject to the same difficulties, anxieties, and risk of burnout.
What attendees say:
"Unconditional Healing is exactly the piece of the puzzle that I needed to understand to truly take the next step of my healing journey. The concepts of Unconditional Healing are so incredible and valid, and quite simple to understand as a beginner to any of these ideas." -S.T.
"Just hearing Jeff's experience and how he has struggled and related to pain was helpful; it allowed me to connect more to the fullness of what it means to be human. " -D.B.
"On retreats, Dan facilitates thoughtful lessons and discussions. The beautiful locations and positive group dynamic make retreats a great and encouraging way to learn about the Alexander Technique and meditation, especially for newcomers!" -R.M.
"I learned techniques to help healing and a deeper understanding of dealing with illness and the feelings involved. I liked how you light you kept it. Comfortable to be ourselves."
"Thank you, Jeff and Dan, for your kindness and compassion. It's hard to describe how much better Ifeel about myself and my way forward."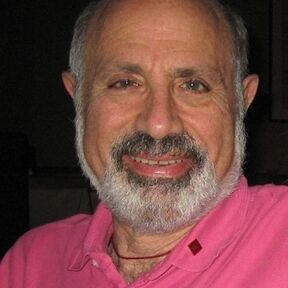 Jeff Rubin is a senior Buddhist teacher, and has directed meditation-related workshops for over 30 years. After contracting a progressive degenerative illness, Jeff began the study and practice of teachings that view illness and adversity as a stepping-stone to spiritual growth, wholeness, and unconditional well-being. He has been directing programs on Unconditional Healing since 2006.Visit Jeff's Website: Unconditional Healing
Dan Cayer is a certified Alexander Technique and meditation teacher who is committed to helping others change habitual patterns, find freedom from pain, and create a sane relationship with their body. After a serious injury left Dan unable to work or take care of himself, he attended the very first Unconditional Healing workshop in 2006, and shortly thereafter, began studying the Alexander Technique. His return to health, as well as his deep experience with the physical, mental, and emotional aspects of pain, inspired him to help others. Visit Dan's Website: Fluid Movement
Resident Tuition:
$450 fee for one person to attend all scheduled sessions and receive dinner on Friday, breakfast, lunch and dinner on Saturday, and breakfast and lunch on Sunday.
Commuter Tuition:
$350 fee for one person to attend all scheduled sessions and receive dinner on Friday, lunch and dinner on Saturday, and lunch on Sunday.
$780 fee for two people to attend all scheduled sessions and receive dinner on Friday, breakfast, lunch and dinner on Saturday, and breakfast and lunch on Sunday.
TO REGISTER, or ask questions, visit
Retreat Registration
, contact Julie Donato, retreat coordinator, at 845-518-1509 or
[email protected]
. Registration continues until all spots are filled.