Come & See!
Led By: The Brothers of Holy Cross Monastery
Suggested Donation: none
A Zoom Vocations Day at Holy Cross Monastery
Saturday, 17 April 2021 from 7am – 5.30pm on Zoom
This program is a virtual retreat for inquiring men, ages 22 to 50
At Holy Cross Monastery, we are ordinary men who have made an extraordinary choice. That choice is to join a community whose common purpose is to seek to live in the embrace of God's love, and to share that love with the world through our various ministries. We invite to join us as we share how we live Benedictine monasticism at Holy Cross Monastery, and why we love monastic life.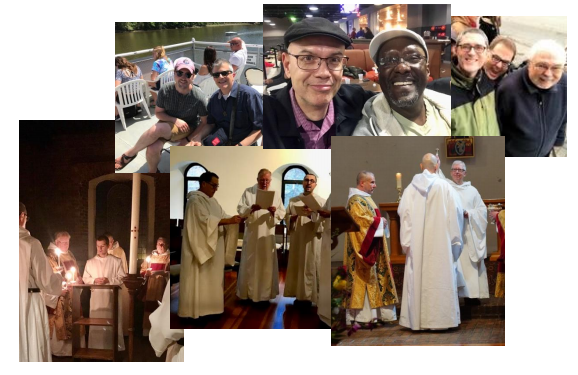 7:00: Matins
9:00: Introduction with Br. Josép
9:30-10:30: "The Call: Discernment and Formation" with Brs. Rob and Luc
10:45-11:45: "Nuts and Bolts of Monastic Life: Vow and Rules" with Brs. Robert and Bob
12:00: Diurnum
1:30-2:30: "Benedictine Community: Fellowship and Solitude" with Brs. Bernard and Randy
2:45-3:45: "Visioning for the Future: Contemplation and Ministry" with Brs. Josép and Aidan
4:00-4:30: Q&A with members of the community
5:00: Vespers
After registering, you will receive a confirmation email containing information about joining the meeting.
For a step-by-step guide to registering for a Zoom retreat, please click here.