HeartSong: Building Communities of Practice
Led By: Ana Hernandez
Suggested Donation: $360
Tuesday, 15 September – Friday, 18 September 2020

HeartSong is the workshop where we practice deep listening to facilitate relationships across lines of difference, find/build our collective voice,  and enable us to step into the flow of the larger community. Learn to play together and be transformed. Say "Yes!" to the Spirit, walk in love, leave fear and judgement behind,  and develop a community of practice through the shared creation of sound and silence. It's easier than you imagine. Show up and experience it for yourself!
With simple chants and global songs, we'll move from contemplative practice to a grounded activism. We will listen to and notice the spirit within, reclaim the joy of group learning by rote, utilize repetition, and engage our oft ignored ability to harmonize on the spot.
Join us! Sing your way to your sweetest identity, individually and collectively, each of us open to sharing more of who we are becoming, and confident that our spiritual work will be honored and integrated into the larger community.
There will be singing, drumming, movement, and simple improvs to share with your community, giving you more tools to invite, befriend, encourage, and include absolutely everyone.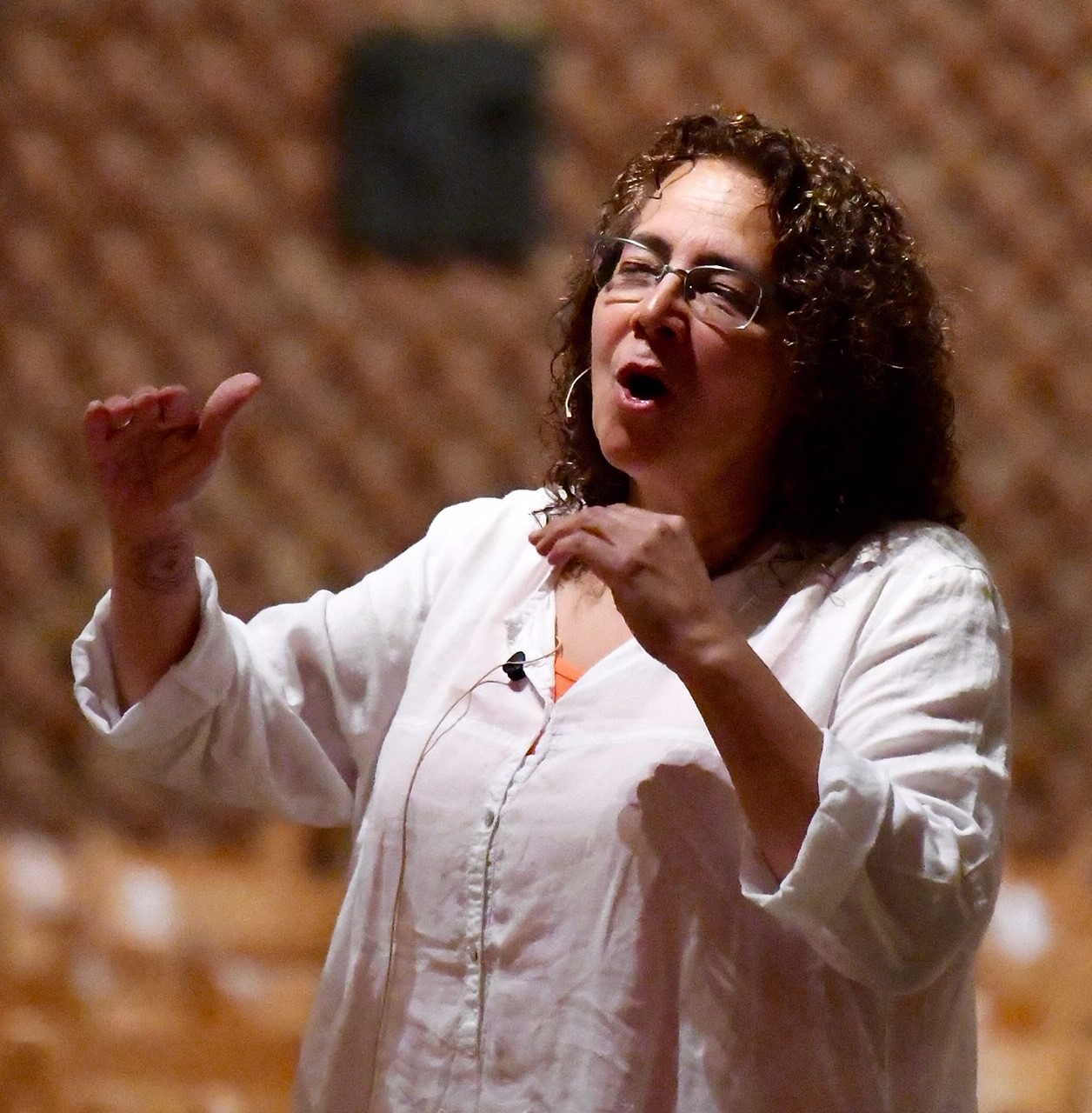 Ana Hernandez is a workshop facilitator, author, and composer/arranger working in the Episcopal Church, focusing on participatory democracy, deep listening, dismantling racism, and reminding us all that we are beloved of God. For more information about Ana, please visit her website.