Learning New Steps: Practicing Trust in Times of Transition (on Zoom)
Led By: Marilyn McEntyre
Suggested Donation: $80
Friday, 30 April & Saturday, 1 May 2021 on Zoom
The world for which you have been so carefully prepared is being taken away from you by the grace of God. — W. Bruggeman
Session I: The Trouble with Transitions (Friday, 4 – 6pm EDT / 1 – 3pm PDT)
A reflection on life transitions, large and small, including the national and international transitions we're witnessing. We'll consider what "transition" means, what it requires of us, what dangers and opportunities it entails, and transitions as times of spiritual formation and reframing. (See Psalm 13)
Session II: Learning New Steps: Beginner's Mind, Believer's Heart (Saturday, 10am – 12pm EDT / 7 – 9am PDT)
A reflection on what it means to make a "fresh start," to release old habits and initiate new ones, to "reframe," "renew," and to enter fully into the liminal times "between the times." A consideration of the idea of "beginner's mind"—how to recognize and claim the newness of the moment you're given.
Session III: Practicing Trust: Habits and Holding Patterns (Saturday, 1 – 3pm EDT / 10am – 12pm PDT)
A reflection on what it means to cultivate a spiritual "practice," and specifically to "practice trust," considering the common root of "practice" and "practical." Specific attention to seven verbs that may help articulate what it means to live in trust: "notice," "hold," "wait," "dwell," "rest" "accept," "delight."
Session IV: Wrap Up, Q&A, Discussion (Saturday, 3.30 – 5.30pm EDT / 12.30 – 2.30pm PDT)
We suggest a donation of $80 for this retreat, which you can offer at the link below or by sending a check payable to Holy Cross Monastery to P.O. Box 99, West Park, NY 12493. Please put "transitions retreat" in the memo line of your donation. No one will be required to donate in order to join the sessions.
&
After registering, you will receive a confirmation email containing information about joining the meeting.
For a step-by-step guide to registering for a Zoom retreat, please click here.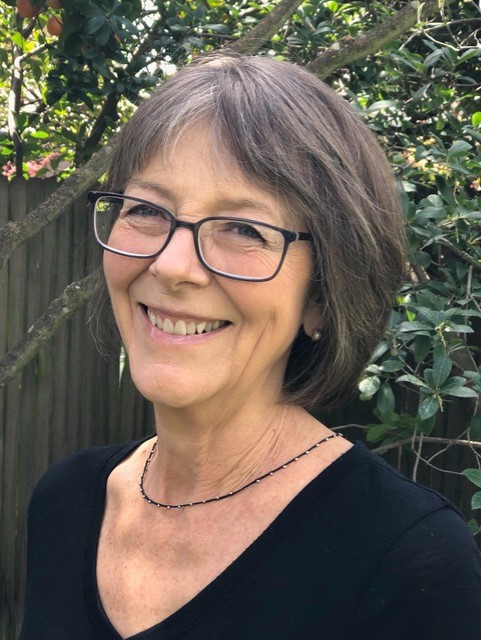 Marilyn McEntyre's writing and teaching focus on spirituality, reading, writing, and healing. Her recent books include When Poets Pray; Speaking Peace in a Climate of Conflict; and Make a List: How a Simple Practice can Change your Life and Open your Heart. Two books that draw on her work as hospice volunteer are A Faithful Farewell and A Long Letting Go. She has taught college students, seminarians, medical students and adult learners for many years and leads retreats and writing workshops around the country. She loves to coach both experienced writers and anyone who wants to write just to see what happens. You can find out more about her at www.marilynmcentyre.com.