Wisdom School, Session One
Led By: Rev. Matthew Wright
Suggested Donation: $1900 for the series, payable in installments of $380
Thursday, 29 October – Sunday, 1 November 2020
We invite you to join us for our first ever Wisdom School, taught by the Rev. Matthew Wright. Please check back here for details soon.
For now, we know that the school will consist of five retreat weekends, from fall 2020 to spring 2021. Participants will be required to participate in all five sessions. The total suggested donation for the whole program is $1,900, payable in five installments of $380, which covers accommodation, meals, and teaching.
The dates for the program are:
10/29 – 11/1/2020 (Th – Su)
12/11 – 12/13/2020 (Fr – Su)
02/05 – 02/07/2021 (Fr – Su)
04/16 – 04/18/2021 (Fr – Su)
06/10 – 06/13/2021 (Th – Su)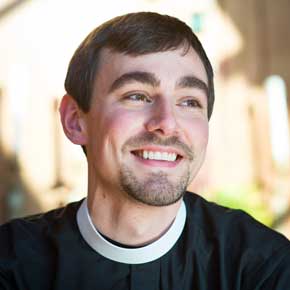 The Rev. Matthew Wright
is an Episcopal priest and retreat leader. He serves as priest-in-charge at St. Gregory's Episcopal Church in Woodstock, NY and as a teacher for Northeast Wisdom (
www.northeastwisdom.org
) and The Contemplative Society (
www.contemplative.org
), non-profits dedicated to the renewal of the Christian Wisdom tradition.  Matthew has been a student of the Mevlevi Sufi path for almost ten years, under the guidance of Kabir and Camille Helminski (
www.sufism.org
). The Mevlevi tradition is rooted in the teachings of the Sufi poet-saint Jalaluddin Rumi.   Matthew and his wife, Yanick, live alongside the brothers of Holy Cross Monastery.